AEQUUS WORLDWIDE LOGISTICS, INC.
OUR LICENSES
Aequus Worldwide Logistics, Inc., has the licenses and bonds needed to ship items nationwide and internationally. We are authorized by the U.S. Department of Homeland Security to represent business entities in the matters of importing goods and services for commercial use.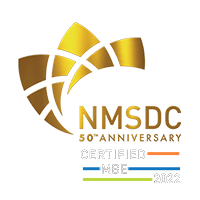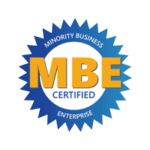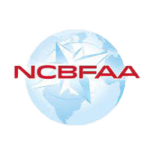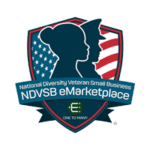 PROFESSIONAL CREDENTIALS & CERTIFICATIONS
PROFESSIONAL CREDENTIALS & CERTIFICATIONS
OUR CREDENTIALS INCLUDE THE FOLLOWING:
Customs Brokerage License: We have the knowledge and experience necessary to ensure that your commercial imports meet federal, state, and local requirements, as enforced by US Customs and Border Protection.

Indirect Air Carrier Certification: This certification is approved by TSA and authorizes us to tender cargo directly to the airlines which reduces prices significantly and eliminates co-loaders or "the middle man."

NVOCC License: We are an Ocean Transportation Intermediary (OTI) licensed by the Federal Maritime Commission (FMC), authorized to act as an Non-Vessel Operating Common Carrier (NVOCC).

Chinese NVOCC License: This particular Non-Vessel Operating Common Carriers (NVOCC) license allows us to import and export goods with China.

Motor Carrier Authority: Our interstate operating authority (MC#) is issued by the FMCSA and allows us to act as a freight broker.

NVOCC Bond: This bond ensures that we are complying with the Ocean Shipping Reform Act when consolidating your shipment, arranging it for packaging, and transporting or loading it.

Extra Surety – Chinese NVOCC Bond: We offer extra surety on top of what is commonly offered with the NVOCC license as imposed by the Chinese Ministry of Commerce.

Elite Broker Excess Bond: We have an excess policy on top of the BMC-84 surety bond that we already have in order to better protect our customers.

Contingent Cargo Insurance: In order to protect your cargo, we offer Contingent Cargo Insurance. If your shipment is lost or damaged in transit, a claim can be made for damages.

Standard Carrier Alpha Code: This particular code, known as the SCAC is used to identify various transportation companies to help with data and records. This ensures that we know where your cargo is at all times.

Minority-Owned Business Enterprise (MBE) Certification

Diamond Broker Program: We are a participating member of the Truckstop.com Diamond Broker Program. By holding this license, we meet all performance, credit and bonding requirements.
As a fully licensed customs broker, you can rest assured we are familiar with entry procedures, admissibility requirements, classification, valuation, and rates of duty or taxes. To request more information, please feel free to contact us at (832) 559-1684.
At Aequus Worldwide Logistics, Inc., we understand the importance of transparency in pricing. With our no-obligation, free quote, you have the best chance to make informed decisions about your freight handling needs.
When looking for a trusted NVOCC and import broker to manage your cargo shipping needs, the dedicated professionals at Aequus Worldwide Logistics, Inc. are your preferred transportation partners. Contact us today to learn more and get your free quote.